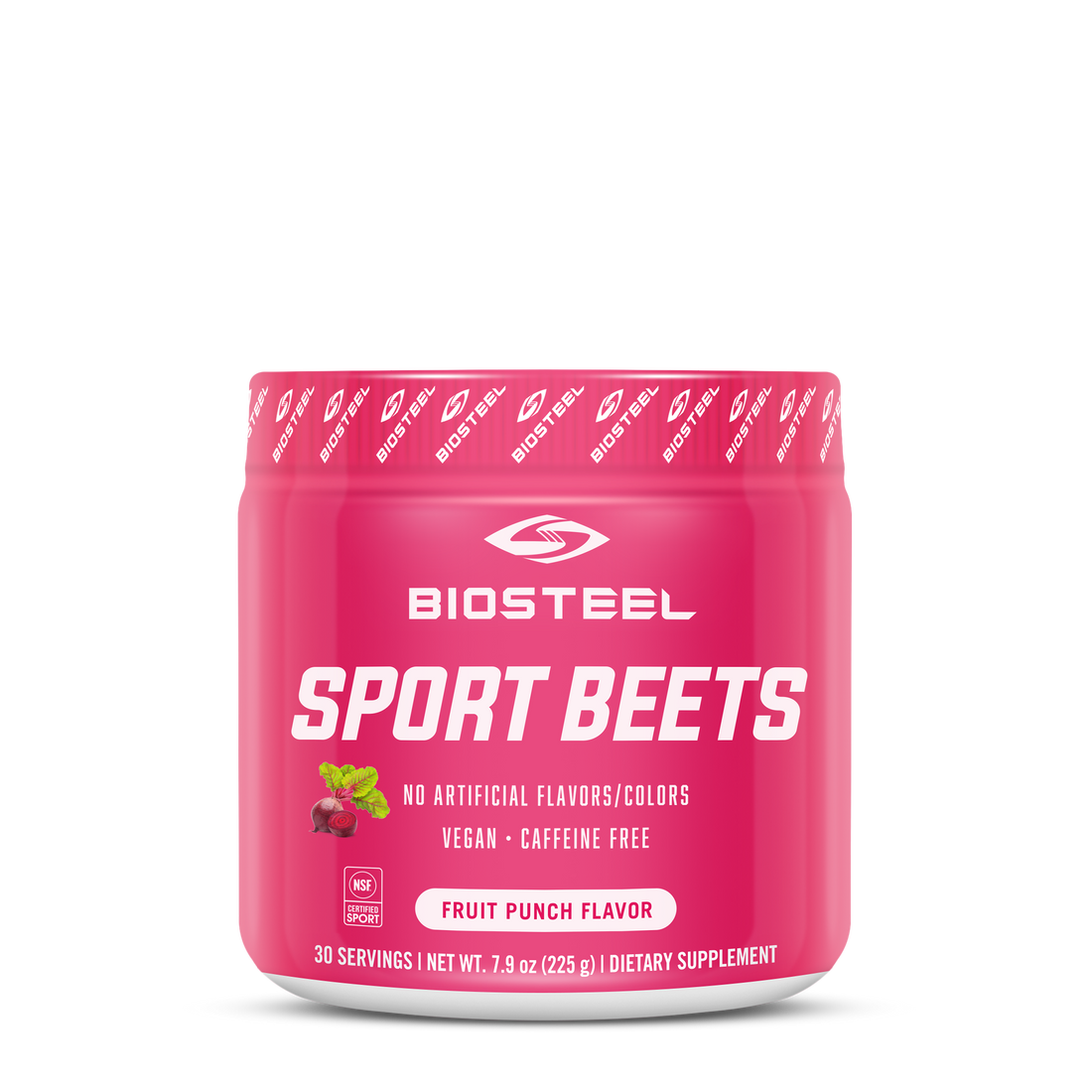 Sport Beets Pre-Workout / Fruit Punch
Sport Beets Pre-Workout / Fruit Punch
sugar free
vegan
no artificial colours or flavours
Details
BioSteel's caffeine and sugar free pre-workout formula was developed to help you push harder through an intense workout. The combination of beet root powder, l-citrulline, arginine and carnitine work together to reduce fatigue, optimize performance and support muscle recovery for 100% jitter free pre-workout support.
Vegan
No Artificial Flavors/Colors
Sugar Free
Caffeine Free
No Artificial Sweeteners
Non-GMO
Gluten Free
Soy Free
Helps delay fatigue during physical activity
Aids in muscle recovery
Supports Physical Performance
Pre-Workout support
Supports muscle protein synthesis
Provides antioxidants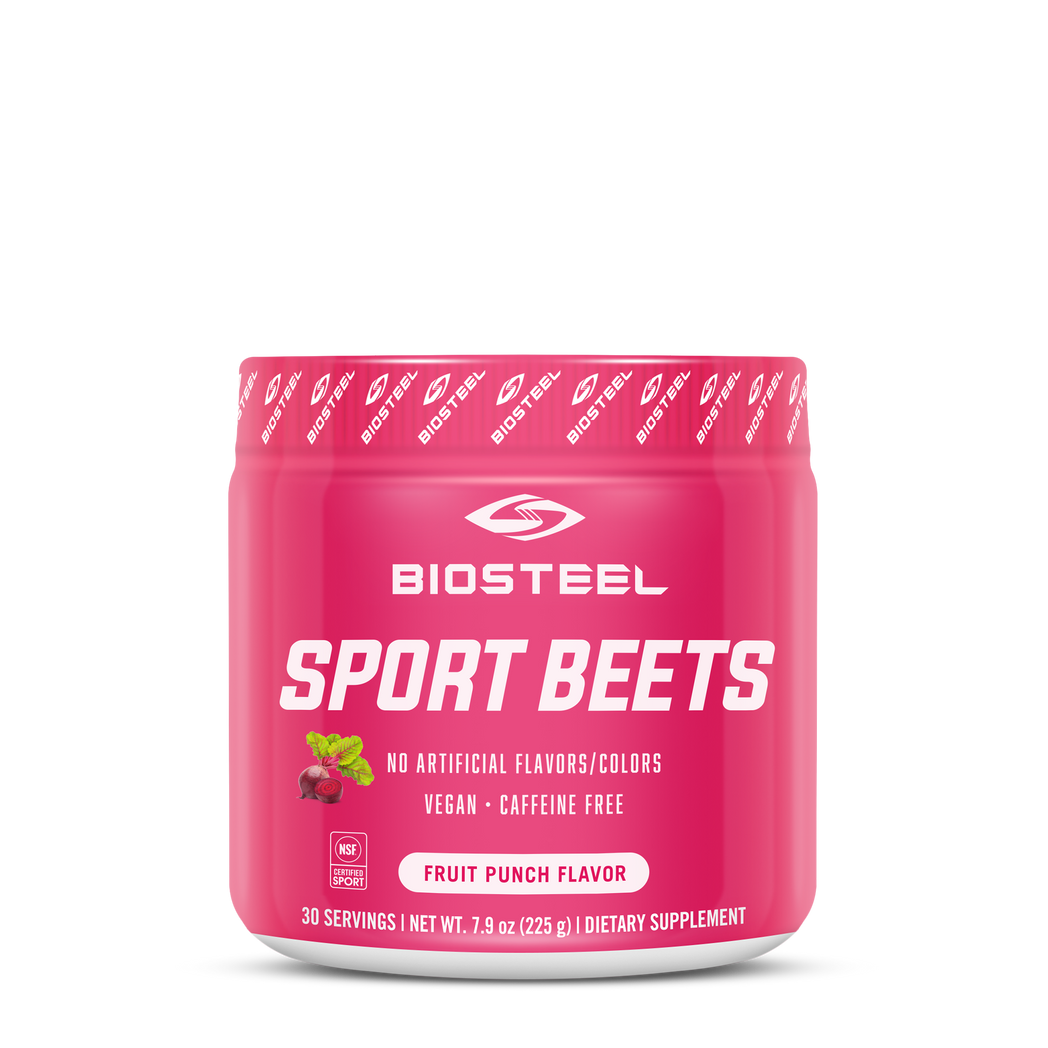 Aids in muscle recovery
Helps delay fatigue during physical activity
Source of non-essential amino acids involved in muscle protein synthesis
Frequently Asked Questions
How long before a workout should I take Beets by BioSteel?
While timing depends on your individual body chemistry, the product should be consumed 2-4 hours prior to exercise.
I noticed that the Beets by BioSteel does not contain any caffeine, so how does it work?
Our Beets by BioSteel formula contains a combination of ingredients, including beet root powder, citrulline, carnitine and arginine. These ingredients assist the body's natural processes to provide workout support, reduced fatigue during exercise and muscle tissue repair.
Nutritional Facts
AMOUNT PER SERVING (7.5G)
SERVINGS PER CONTAINER 30
Calories 10
Total Carbohydrate 2 g
Total Sugars 1 g
Sodium 20 mg
L-Carnitine L-Tartrate 2000 mg
L-Arginine 400 mg
L-Citrulline 2500 mg
Non-Medicinal Ingredients: Natural flavour, Silicon dioxide, Citric acid, Purified stevia leaf extract.
Allergen Warning: Made in a GMP compliant facility that also processes milk, sesame, peanuts, tree nuts, soy, egg, fish/crustaceans/shellfish, and wheat products.
Cautions and Warnings: Consult a healthcare practitioner prior to use if you are pregnant, breastfeeding, or if you have a seizure disorder.
Storage: Store in a cool, dry place. Do not use if security seal is broken or missing.
Recommended Use
Take one (1) scoop, once per day. Mix 1 scoop (7.5 g) well in 1-2 cups of liquid (water, juice, etc.) immediately before consumption. Ensure to drink enough fluid before, during, and after exercise. Take 2-4 hours prior to exercise. Use scoop provided.