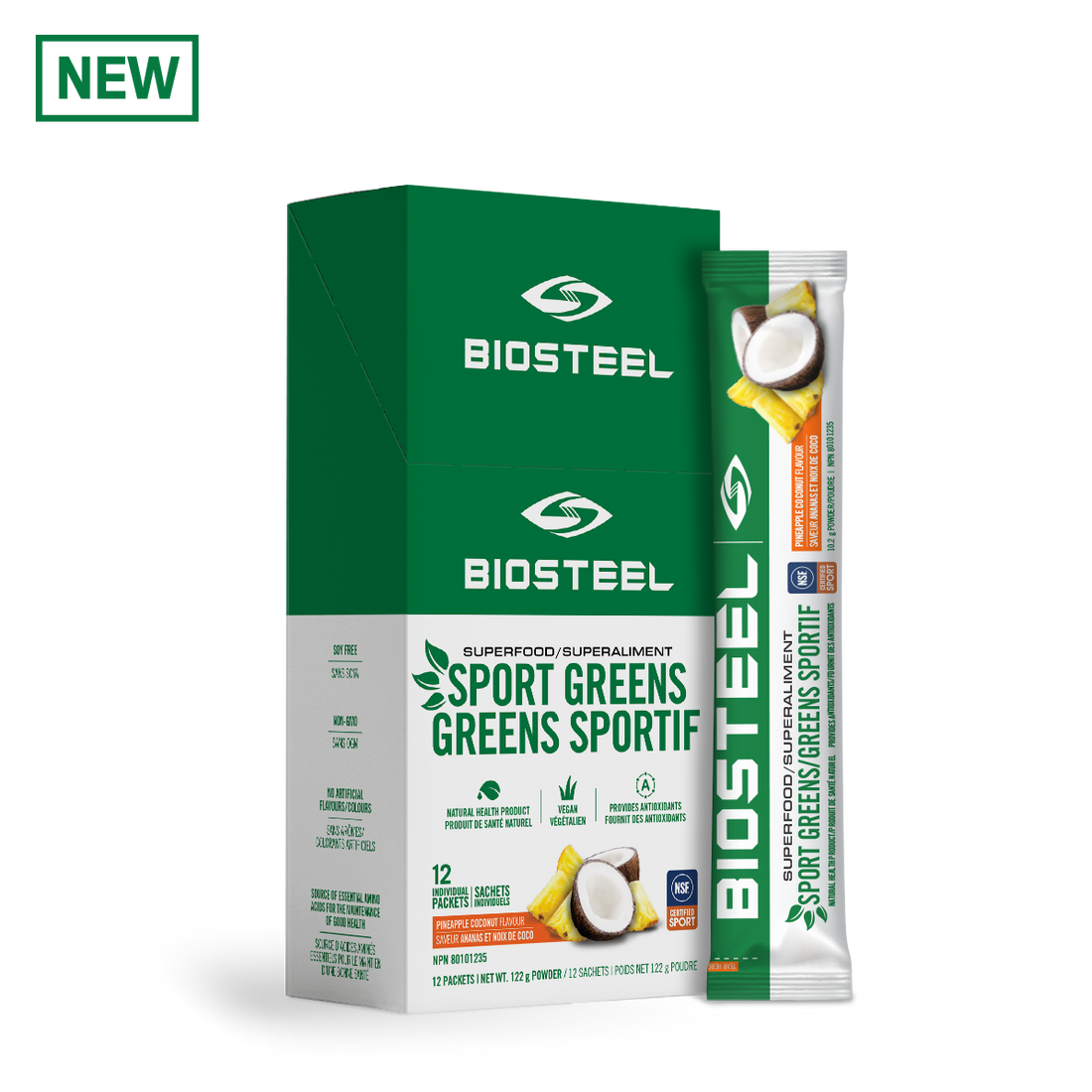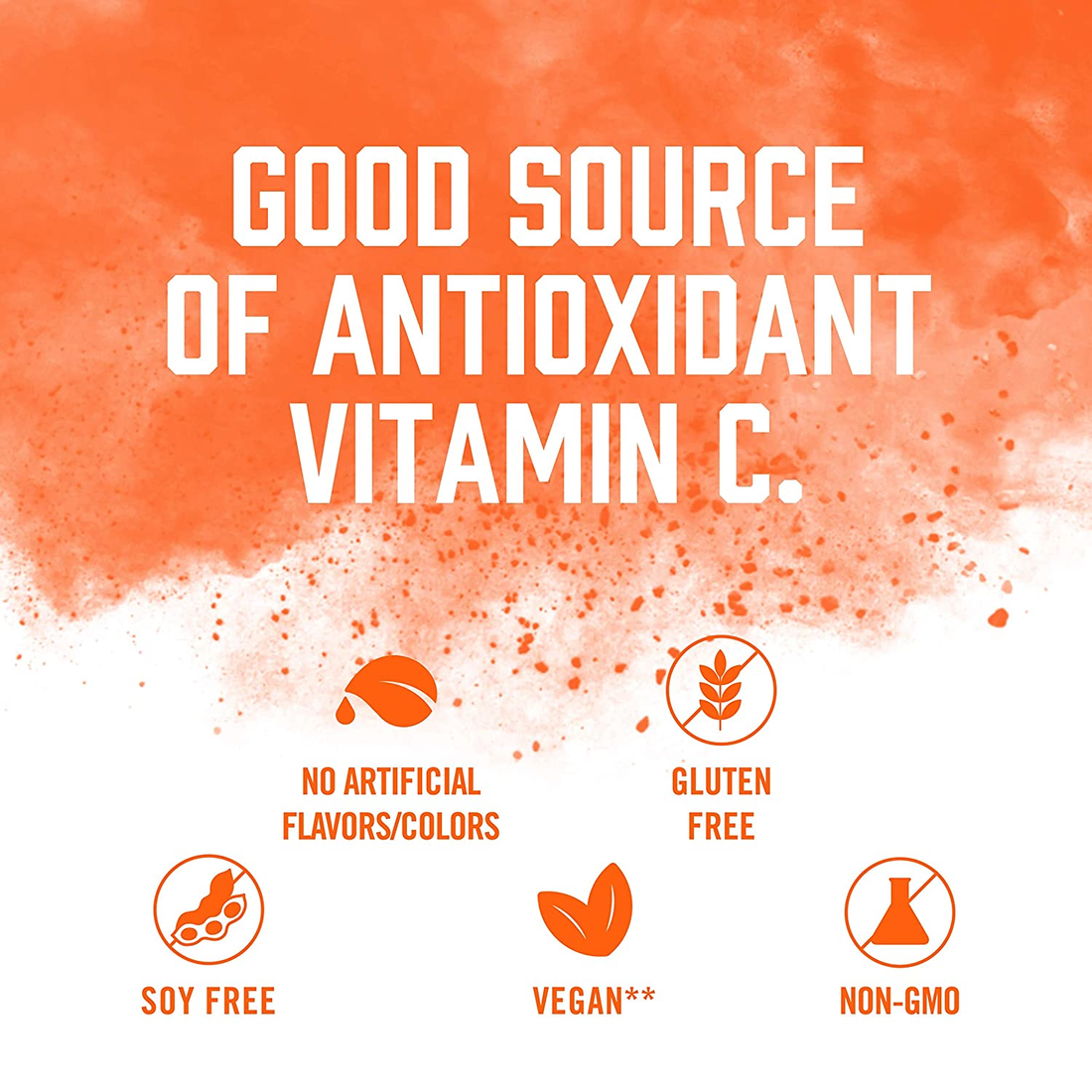 SPORT GREENS / Pineapple Coconut - 12 Servings
SPORT GREENS / Pineapple Coconut - 12 Servings
natural colour and flavour
soy free
stevia
Details
BioSteel's great-tasting Sport Greens formula contains over 20 whole ingredients from organic and fermented sources, providing a unique combination of SuperFoods that help you meet your daily recommended dose of fruits and vegetables.
Natural, non-GMO ingredients
High in antioxidants
Fermented amino acid
No gluten, soy, or dairy
High in Antioxidants
Supports Cardiovascular Health
Provides Muscle Support
Frequently Asked Questions
Can the product be mixed with juice or yogurt?
The BioSteel Sport Greens can be added to any liquid or food.
Does this product need to be refrigerated?
The BioSteel Sport Greens does not need to be refrigerated. To maintain freshness, it is recommended to store it in a cool and dry environment.
Can I take BioSteel Sport Greens with BioSteel Hydration Mix?
Absolutely – adding our Hydration Mix will provide increased hydration support and amino acid delivery for improved performance.
How much caffeine is in  Sport Greens?
Sport Greens contains a very small amount of caffeine, approximately 2 mg per scoop, naturally coming from the green tea extract and matcha. 
Nutritional Facts
AMOUNT PER SERVING (10.2 G)
SERVINGS PER CONTAINER: 12
Calories 25
Fat 0.2 g
Saturated 0 g
(+) Trans 0 g
Polyunsaturated 0 g
Omega-6 0 g
Omega-3 0 g
Monounsaturated 0 g
Cholesterol 0 mg
Sodium 30 mg
Potassium 25 mg
Carbohydrate 5 g
Fibre 1 g
Sugars 2 g
Protein 1 g

Medicinal Ingredients
Organic Spirulina, Organic Barley Grass, Concentrace Alfalfa, Organic Broccoli, Organic Spinach, Organic Kale, Goji, Blueberry, Organic Camu Camu, Coenzyme-Q10, Tart Cherry, Green Tea Extract, Quercetin, Tumeric, Astaxanthin, Fermented Glutamine, Fermented Leucine, Inulin, Bioperine Black Pepper Extract,

Digestive and Absorption Blend and Plant Based Probiotic Complex
Lactobacillus casei (LR-13084) 1.8 billion CFU
Bifidobacterium longum (BR-14517) 0.05 billion CFU
Lactobacillus acidophilus (DDS-1) 0.15 billion CFU

Non Medicinal Ingredients
Organic Brown Rice Syrup, Natural Flavour, Citric Acid, Organic Lemon Powder, Organic Acai Powder, Matcha Green Tea Powder, Stevia (Leaf) Extract, Xanthan Gum, Betaine Anhydrous
Caution: As with any dietary supplement, consult your healthcare practitioner before using this or any product if you are pregnant, nursing, trying to conceive, taking medication or have a medical condition. Keep out of reach of children. Do not use if safety seal is broken or missing.
Recommended Use
Adults: mix 1 scoop with 250-500 ml of water.