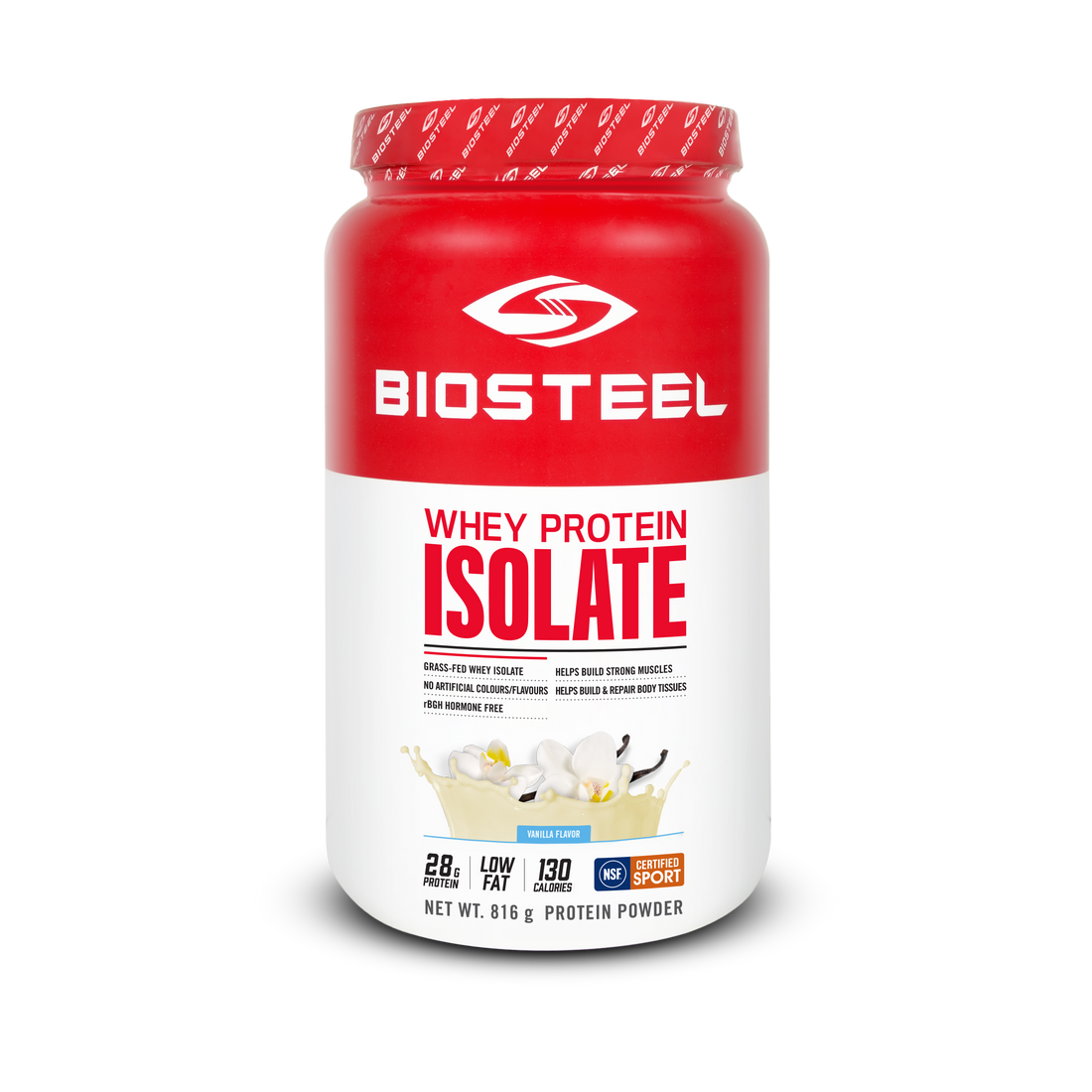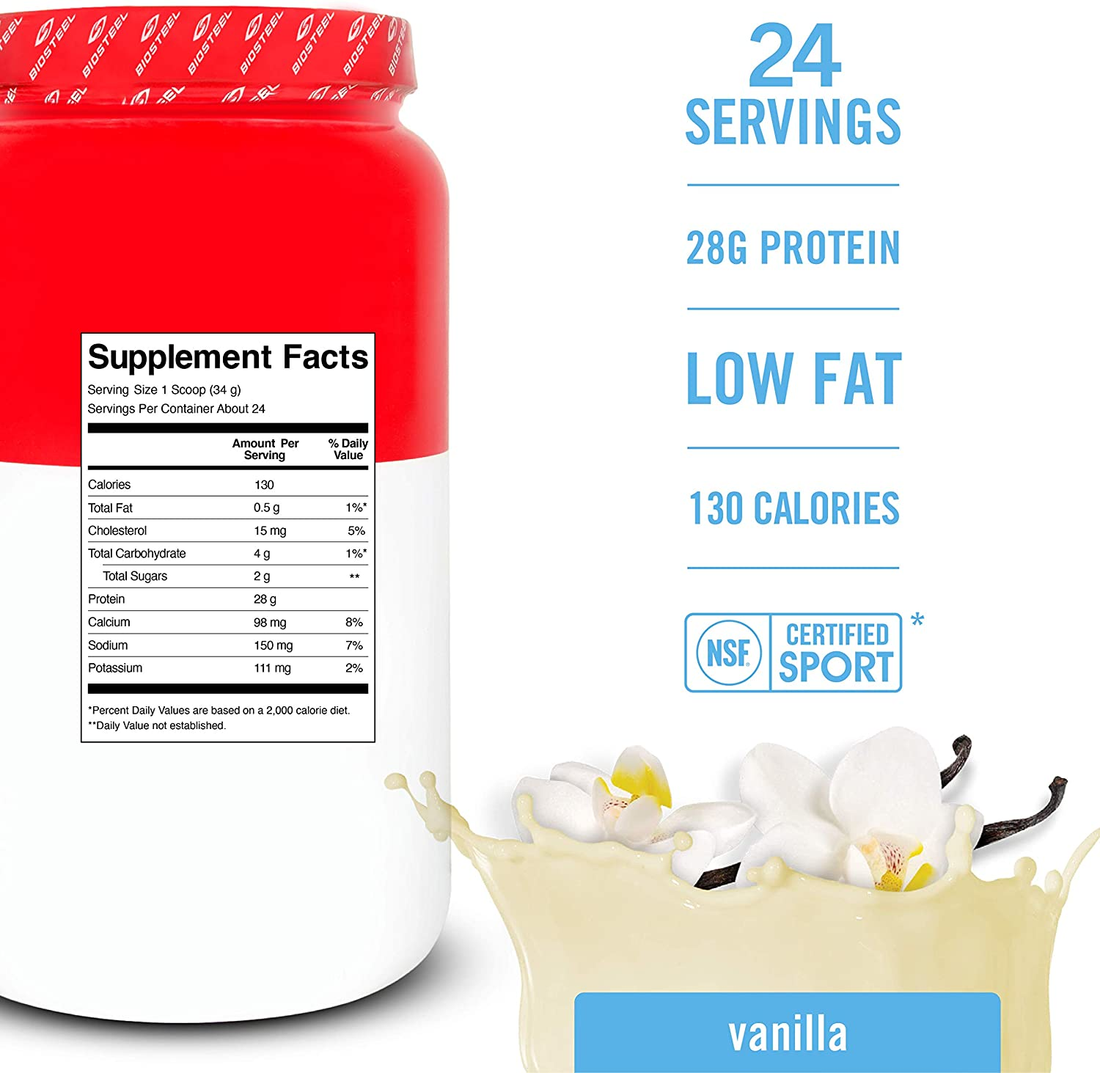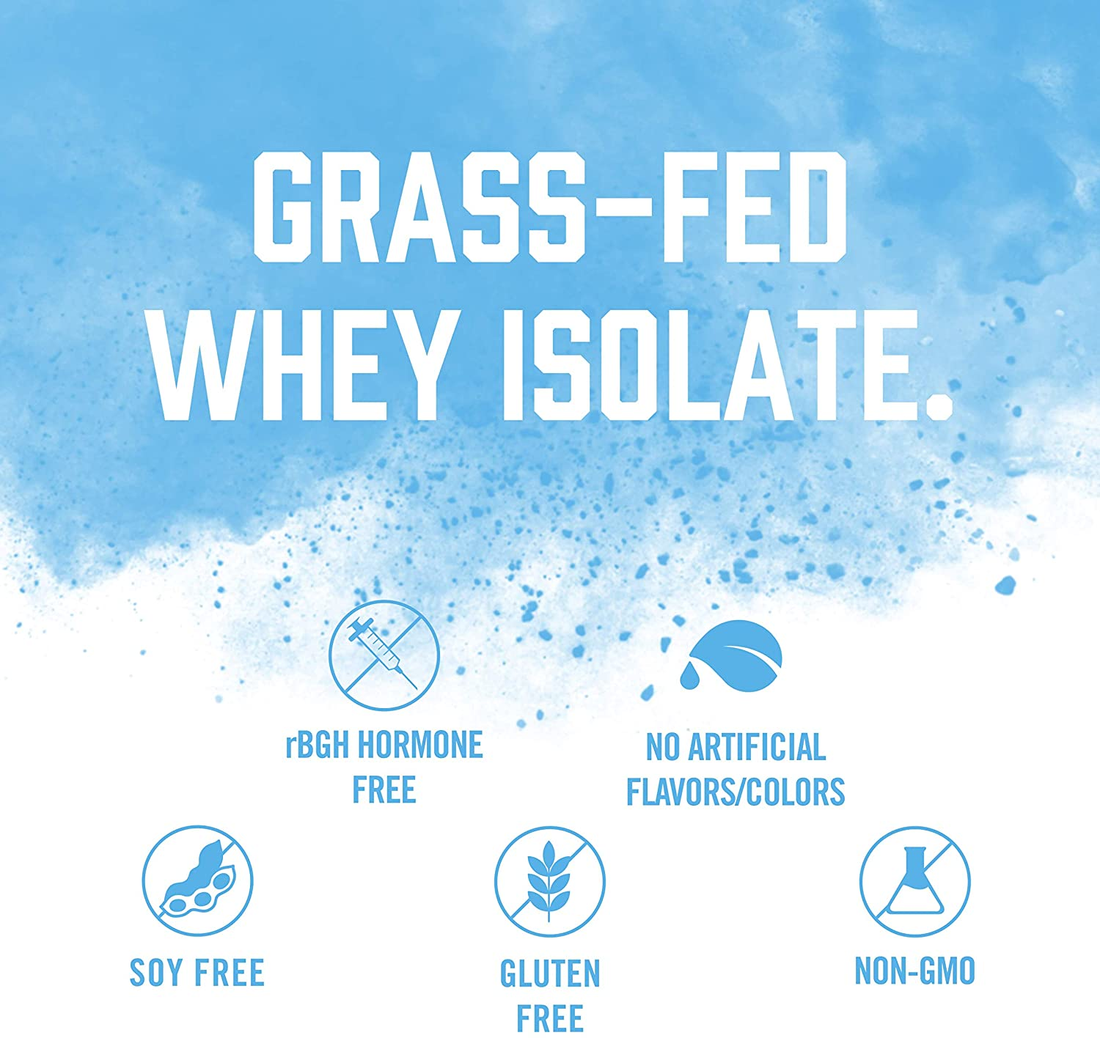 WHEY PROTEIN ISOLATE / Vanilla - 24 Servings
WHEY PROTEIN ISOLATE / Vanilla - 24 Servings
sweetened with stevia
no artificial colours or flavours
rgbh hormone free
Details
Our Whey Protein Isolate (WPI) is an rBGH hormone-free whey isolate from grass fed cattle to provide a superior formula of protein with no artificial colours or flavours.
Grass-Fed Whey Isolate
No Artificial Colours/Flavours
rBGH Hormone Free
NSF Cert for Sport
Sweetened with Stevia
Gluten/Soy Free
Non-GMO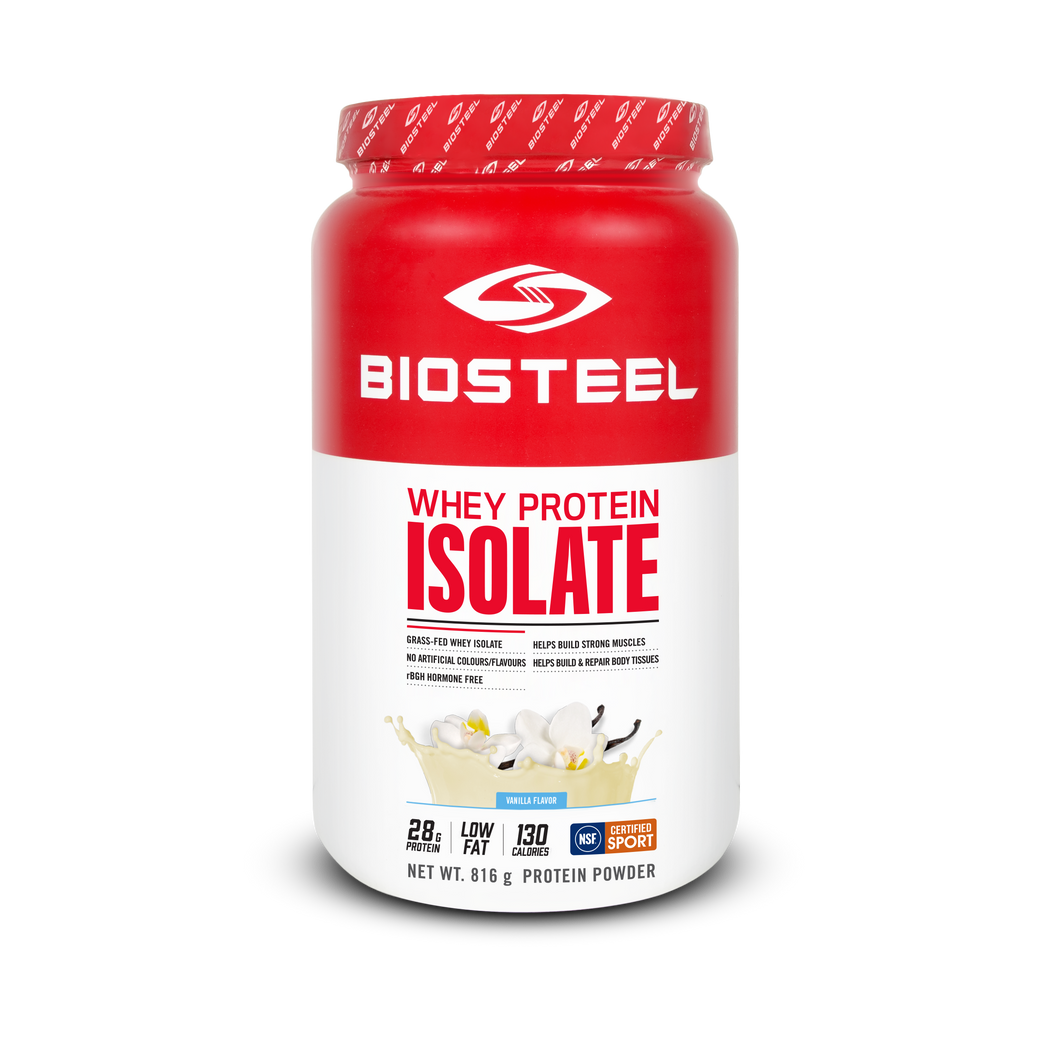 Helps build strong muscles
HELPS BUILD AND REPAIR BODY TISSUES
FACTOR IN THE MAINTENANCE OF GOOD HEALTH
What's In It
Ingredients
Chocolate:
Whey Protein Isolate, Cocoa Powder, Natural Flavour, Sunflower Lecithin, Xanthan Gum, Stevia (Leaf) Extract, Salt.
Vanilla:
Whey Protein Isolate, Natural Flavour, Sunflower Lecithin, Xanthan Gum, Stevia (Leaf) Extract, Salt
View More
Frequently Asked Questions
What is the difference between Recovery Protein Plus and Whey Protein Isolate?
Recovery Protein Plus provides a combination of three sources of protein, including whey protein isolate, along with carbohydrates, recovery factors and enzymes. It's the go-to product for post workout recovery, especially for those who take part in high endurance activity. Whey Protein Isolate provides 28 g of protein per serving, from whey protein isolate and nothing else. Whey Protein Isolate is a highly purified form of dairy protein that delivers a high dose of protein with less carbs, fat and lactose and is great for post work-out muscle support and repair. Whey Protein Isolate is commonly well tolerated by those who experience gastrointestinal disturbance with dairy based protein.
When should I take WPI?
WPI can be taken at any time during the day as a healthy source of protein. It can also be used after a workout if one is following a low carb diet.
Is there any sugar in WPI?
The WPI does not contain any sugar and is sweetened with natural Stevia leaf.
Nutritional Facts
AMOUNT PER SERVING (34G)
SERVINGS PER CONTAINER 24
Calories 130
Fat 0.5 g
Saturated 0.4 g
(+) Trans 0.2 g
Cholesterol 15 mg
Protein 28 g
Carbohydrates 4 g
Sugars 2 mg
Fibre 0 g
Sodium 150 mg
Potassium 100 mg
Calcium 100 mg
Iron 0.2 mg

Amino Acid Profile per serving (34 g)
Alanine 1.31 g, Arginine 0.73 g, Aspartic Acid 2.75 g, Cystine 0.55 g, Glutamic Acid 4.66 g, Glycine 0.48 g, Histidine 0.48 g, Isoleucine 1.5 g, Leucine 2.83 g, Lysine 2.49 g, Methionine 0.60 g, Phenylalanine 0.82 g, Proline 1.52 g, Serine 1.33 g, Threonine 1.82 g, Tryptophan 0.44 g, Tyrosine 0.76 g, Valine 1.53 g

Ingredients
Whey Protein Isolate, Natural Flavour, Sunflower Lecithin, Xanthan Gum, Stevia (Leaf) Extract, Salt
Contains: Milk
Allergen Warning
May Contain: Sesame, soy, egg, peanuts, tree nuts, fish/crustaceans/shellfish oils, and wheat products
Recommended Use
Mix 1 scoop, 1 – 2 times daily with 250 – 500 mL of cold water or beverage of your choice. Vary the amount of liquid to achieve your own desired taste and consistency.